Earth Day Farm & Forage - SOLD OUT
When:
April 22, 2018
10:00am to 3:00pm
Where:

Sokol Blosser Winery
What: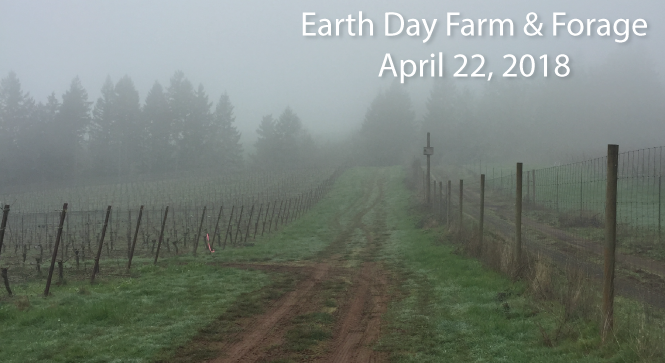 UPDATE: This event is sold out. If you would like to be added to the wait list please email events@sokolblosser.com.

This Earth Day we are taking Farm & Forage to the next level with a full day excursion. Join Chef Henry on Sunday, April 22 from 10am-3pm for a foraging adventure on our property.

The day will start with a short RTV ride to our forested property where nettles grow in abundance, mushrooms are waiting to be discovered and a winding creek flows.

Henry will teach you his foraging techniques as you hunt for the items used in our weekly Farm & Forage Culinary Experience. You will then head back to our Tasting Room kitchen where you can sit back, relax, and enjoy food and wine pairings, as Henry guides you through Farm & Forage.

This event will take place rain or shine so come prepared with your best rain gear and be ready to hike on uneven terrain.

$150 per person ($125 Cellar Club members) includes foraging experience, food & wine pairing and treats to take home.

Tickets: 8 spaces available. To purchase a ticket email events@sokolblosser.com.
Cost: $150 per person/$125 per Cellar Club member

Add to my Yahoo! Calendar
Add to my Outlook or iCal calendar
Back To Events List